Start the search
Ready to explore our expertly designed floor plans?
THE GEM OF NAPA
Located at the heart of Napa, Towpath Village is an unparalleled community in a peaceful resort-like setting. It is filled with amenities you have always wanted.
Towpath is tucked away in a tranquil world of its own. The famous Napa River Trail alongside the property provides a serene and beautiful atmosphere. In addition to quick freeway access to many world-renowned wineries and restaurants, convenient shopping and services are just across the street.
The extensive landscaping and green open space, unlike any residential communities in town, are sure to impress you. Towpath is equipped with a saltwater swimming pool, two regulation-size tennis courts with lights, state-of-the-art gym equipment, and many other desirable community amenities.
Every residence at Towpath boasts extra large living space with an attached garage. The stunning yet functional floor plans are matched with high-quality features such as maple cabinets, stainless steel appliances, granite-slab counters, and high-efficiency washers and dryers. From the noticeable wood-plank style flooring and designer light fixtures to the subtle under-cabinet lighting and upgraded door trims, attention to details is evident everywhere.
Towpath living is all about comfort, convenience, style, and elegance. It offers Napa living at its best!
Looking for a new apartment? Find a fantastic new home here. Listings include detailed information about the units, amenities, and more.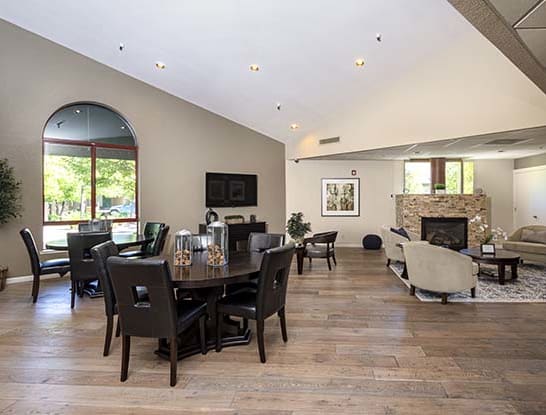 Come explore the comfort and style waiting for you at our lovely apartment homes.
YOU'VE FOUND HOME
Understand the Allure
Community Amenities
Providing Lifestyle
Napa River Trail Right Next to the Property
Large Community Room with Fireplace
Refreshing Salt Water Pool
Apartments Amenities
Unparallel Living
Attached Garage with Wireless Remote & Exterior Hose Bib to Wash Your Car
Extra windows for abundance of natural light
Skylights Throughout